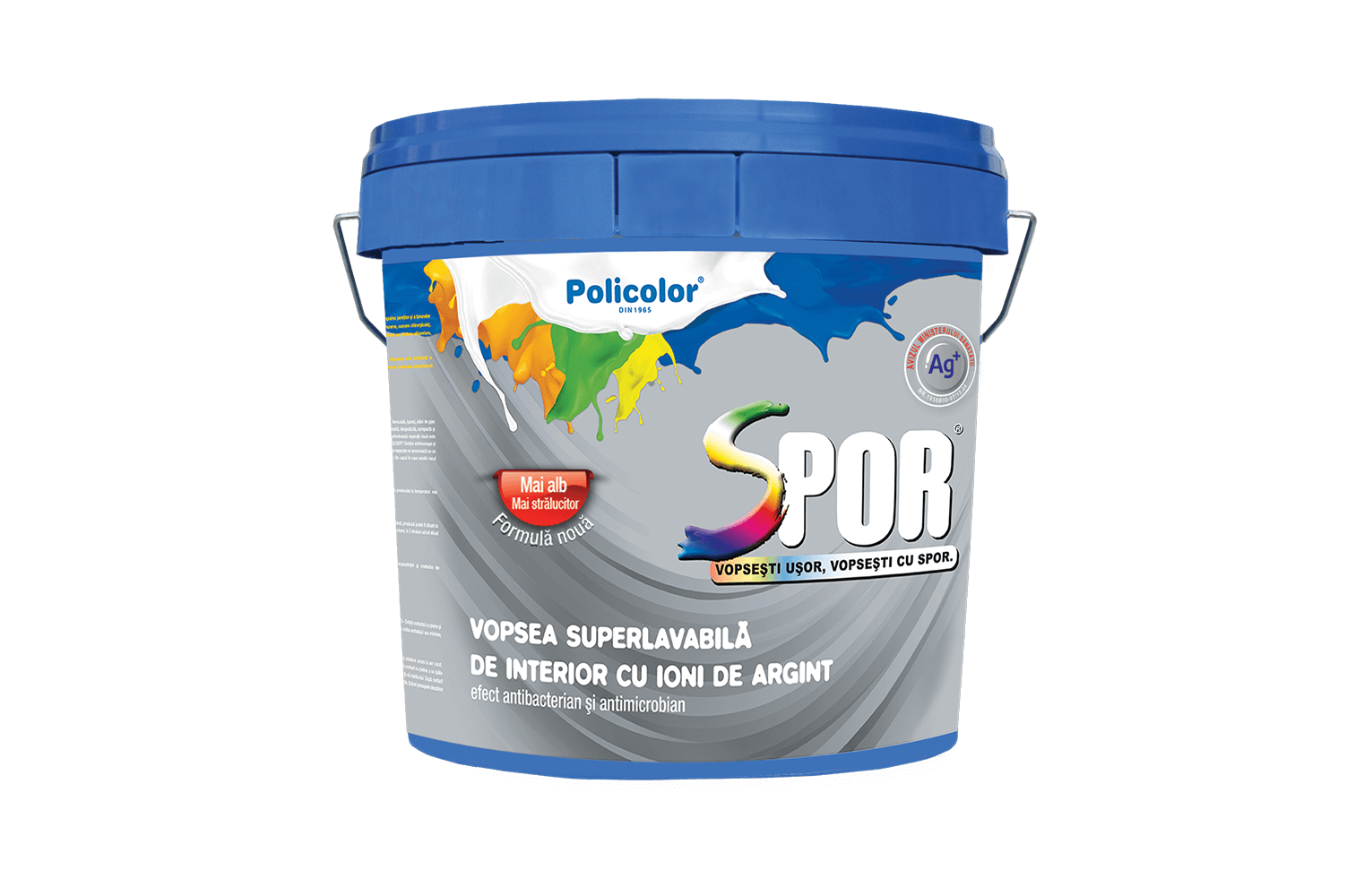 Spor Brand
The success propelled the brand directly in the top segment, SPOR keeping a leading position today.
1. Spor with Silver Ions It is a superwashable interior paint with Silver ions with antibacterial and antimicrobial effect.
2. Spor Superglossy Enamel – Fast Dry: enamel for protection and decoration of interior/exterior metallic surfaces with fast drying. It is available in 12 super glossy colors and 2 mate colors (black and white).
3. Spor Color Lacquer 2in1: a product based on alkyd resin, solvents and other special additives for interior or exterior wood surfaces.